O tema do mês do
AF&LBN
é flores. Apesar de eu amar coroas de flores, tem muitos tutoriais por aí. Já citei as Flower Fairies em outro post. E vários assuntos relacionados a flores que pensei eram gerais demais até que me lembrei das minhas aventuras gastronômicas com coisas sabor... flor. E descreverei elas para vocês.
Flowers are the AF&LBN's month topic. I love flower crowns but you can already find many tutorials in the web. I already showed to you the Flower Fairies inanother post. I thought about a lot of different flower-related topics to write, but they were so mainstream; Then I remembered about my gastronomic adventures with flower flavored things, and now I'll tell them to you.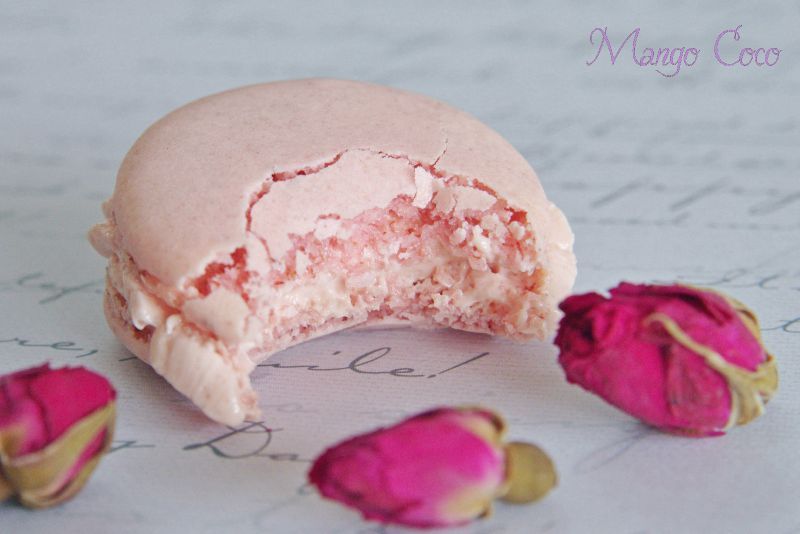 Macaroon de Rosa / Rose Macaroon:
Comi em
Curitiba
. Tinha outro sabor de flor (acho que era Lavanda) no lugar mas resolvi escolher de rosa. Foi bizarro. Me senti comendo produto de limpeza, já que muitos têm aroma floral. Foi minha primeira experiência comendo algo sabor flor.
I ate it in Curitiba. They had another flower flavored macaroons but I chose rose . The flavor was strange. I felt like I was eating a cleaning product because many of them have flower scent. It was my first experience eating something flower flavored.
Balas Japonesas de Flores / Japanese Flower Candies:
Ganhei de presente de um amigo meu, durante um passeio em São Paulo. Tinham várias flores estampadas nos pacotinhos e fiquei impressionada. Até prová-las. Eram todas sabor pêssego! Haha. (e dei para minha família também, que concordaram, ou seja, não estou louca)
I received as a gift from a friend when I was travelling in São Paulo. Every candy has a flower print in the pack and I was impressed. Until I proved them. All the candies was peach flavored! Haha (And I gave to my Family and they agree with me, I'm not mad).
Chá de Jasmim/Jasmine Tea:
Detesto chás amargos como preto, matte, verde. Quando eu perguntei à vendedora quais opções de chás/infusões não amargos que ela tinha, ela sugeriu o de jasmim que consegue ser calmante e afrodisíaco ao mesmo tempo (o que me fez rir, porque wtf... sonhos picantes?). Ok, lá fui eu fazer e... detestei. Me deu azia e depois fiquei arrotando... e vinha aquele cheiro da flor, que fui obrigada a rir de novo, pensando que assim que era arroto de princesa.
I hate bitter teas like black/green and mate tea. When I asked to the seller for some non-bitter flavored tea, she showed me the jasmine one, that can be calming and aphrodisiac at the same time (I laughed a lot with this because… wtf, spicy dreams?) Ok, I made the tea and… I hated it. I got a heartburn and after that I started burping… with that jasmine smell, so I had to laugh again because I thought it was a princess burp.
Sorvete de Violeta/Violet Ice Cream:
Servido num Food Truck, pedi para experimentar – ainda com medo por causa da experiência com o macaron de rosas. Eu achei gostoso mas enjoativo. Acabei pegando um sabor nozes – meu lado esquilo venceu.
Served in a Food Truck, I asked to try it – still afraid because of the rose macaron experience. I liked it but it was a little cloying. I chose the nut flavor in the end – my squirrel side won.
No final das contas ainda vou com medo para experimentar alimentos e bebidas florais fora do padrão (como camomila). Mas ainda quero experimentar balas sabor rosas e sorvetes sabores flores-que-não-vão-em-produtos-de-limpeza.
After all, I still am afraid to try floral food and drink (like chamomile). But I want to try rose flavored candy and ice cream with flower-that-was-not-in-cleaning-products flavor.
Quem aí já comeu algo do tipo? Tem algo para recomendar? Conte aí! Se quiserem mais reviews de comida, comentem também– eu adoro experimentar sabores novos e no meu trabalho sou conhecida pelas comidas diferentes que levo (banana chips salgada, biscoito belga, karinto...).
Did you eat something flower flavored? Do you have something to recommend? Tell me! If you want more food reviews, comment too – I like to try new flavors and in my work I'm known by the different foods that I ate (savory banana chips, Belgian cookies, karinto…).
Beijos florais. Floral kisses.